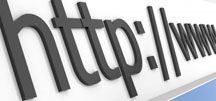 Personalized URLs (PURL's)
A personal touch...
Personalized URLs, or PURLs, are customized web addresses that are unique and relevant to each individual you target with your direct marketing campaign. In today's world, organizations have the benefit of interacting with their customers in ways never before possible. In fact, the most cutting-edge companies actually engage in a two-way conversation with their targeted audiences, using technology like personalized URLs to provide ultra-personal communication that lets people know you value them individually. When you work with Printech to implement PURLs into your marketing materials, you'll be able to:
• Gather and update key consumer data
• Track customer activity and preferences
• Enhance marketing campaigns and messages
• Measure campaign success
• Interact with potential customers in a whole new way
With personalized URLs and other interactive marketing efforts, you can actually make your communications fun and engaging for your current and potential customers. This means that, instead of being interrupted by you, they'll actively seek you out to engage in a dialogue.
Personalized URLs will enable you to convert more of your direct mail recipients into qualified prospects and valued customers. As a result, you'll see more repeat clients, better ROI and happier customers overall.
How does it work?
By using PURLs in your mail and other direct marketing pieces, you provide your customers with an opportunity to visit a web page that is set up specifically for them. This creates a fun, interactive experience for both you and your current and potential customers.