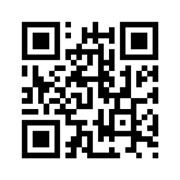 QR Codes (Quick Response Codes)
A unique barcode, that when scanned with a smartphone with QR scanning software/app, quickly directs customers to a specific webpage or contain a phone number, an SMS message, designed with a targeted message.
A QR Code can be placed on a piece of media – a postcard, marketing collateral, outdoor signs and more.
Scan the QR Code with a mobile phone, and software will decode the QR Code.
Instantly directing to a website, mobile website, or even a special offer code for a coupon.
Ideal for:
• Magazine and print ads
• Business cards
• Websites
• Direct mail pieces
• Billboards, Displays and posters
• T-shirts and apparel
QR codes should be a part of any mobile marketing campaign, as they give companies the opportunity to provide interesting, engaging and relevant content to current and potential customers in a whole new way.