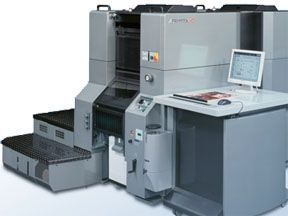 Digital Offset Printing
A Smarter Way to Print: High Quality and Environmentally Friendly Digital Offset Printing
Whether you're producing brochures, postcards, presentations or more, you need to be able to depend on your marketing and communications partner to deliver quality digital prints each and every time.
With advanced DI Press technology, our equipment allow us to be more competitive in a market that continually demands faster turnaround time and shorter press runs at lower costs—without sacrificing quality.
Want to make a statement? With digital printing service, you'll get a fast and flexible printing solution that is ideal for jobs that need a quick turnaround. You can also customize your project, choosing from recycled or virgin paper stocks in many sizes and weights to give your material the perfect look and feel.
Work with us for:
• Brochures, flyers and posters
• Presentations and business proposals
• Postcards and direct mail pieces
• And Much More!
Digital Offset Printing, High Quality Environmentally Friendly in Flemington