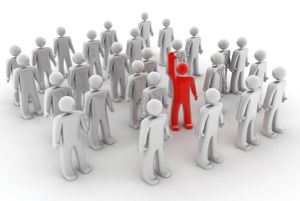 Printech was founded in 1987 and has been located in Flemington, New Jersey since its inception. As technology became available and demands emerged, Printech evolved into a turnkey printing company and marketing services provider. Printech offers small businesses everything they need to market their business. We provide high quality marketing materials, creative design, mailing services as well as promotional products, wide-format signs, banners and posters.
What makes working with Printech unique?
Simply put, we provide you with quality products, dependable service, and that extra level of caring that is so hard to find in a printer these days.
Printech is carefully staffed with the most knowledgeable and well-trained team available. We believe that in a world of speedy, impersonal print and copy shops, our clients deserve value and accuracy as well as respect, courtesy and consideration.
The Printech Difference
Here at Printech, we truly believe that our success comes from our commitment to three things:
•real quality
•real relationships
•real caring.
We realize that your project is important to the success of your business, and at Printech we take the same attitude. It's that extra level of caring which gives our clients the confidence that every job with Printech will be outstanding.
A History of Innovation
We're proud of the strong roots we've built in our community. Since 1987, we've prided ourselves on being a complete source for all of your marketing needs.
We have always been committed to maintaining the latest technology and are constantly expanding our capabilities. This gives us the ability to offer you dynamic products, flexibility and efficiency—which translate into savings.